カーゴ査証(ECTN)サービスのご案内
弊社はBureau International Maritime (BIM)の日本代理店として査証発行業務を代行いたします。
西アフリカ方面に輸出する貨物は本船が揚地港に到着する前にELECTRONIC CARGO TRACKING NOTE (ECTN)の認証を得る必要がございます。ECTNの認証なしで出港した貨物は規則違反となり、罰金の対象となります。
弊社はお客様に代わりECTNの申請し許可する業務を致します。
対象国
ECTN査証申請の流れ
ECTN査証申請する国によって申請の流れは異なります。下記申請の流れはベナン向け新規お客様ECTN査証申請の流れとなります。その他の国については、弊社までお問い合わせください。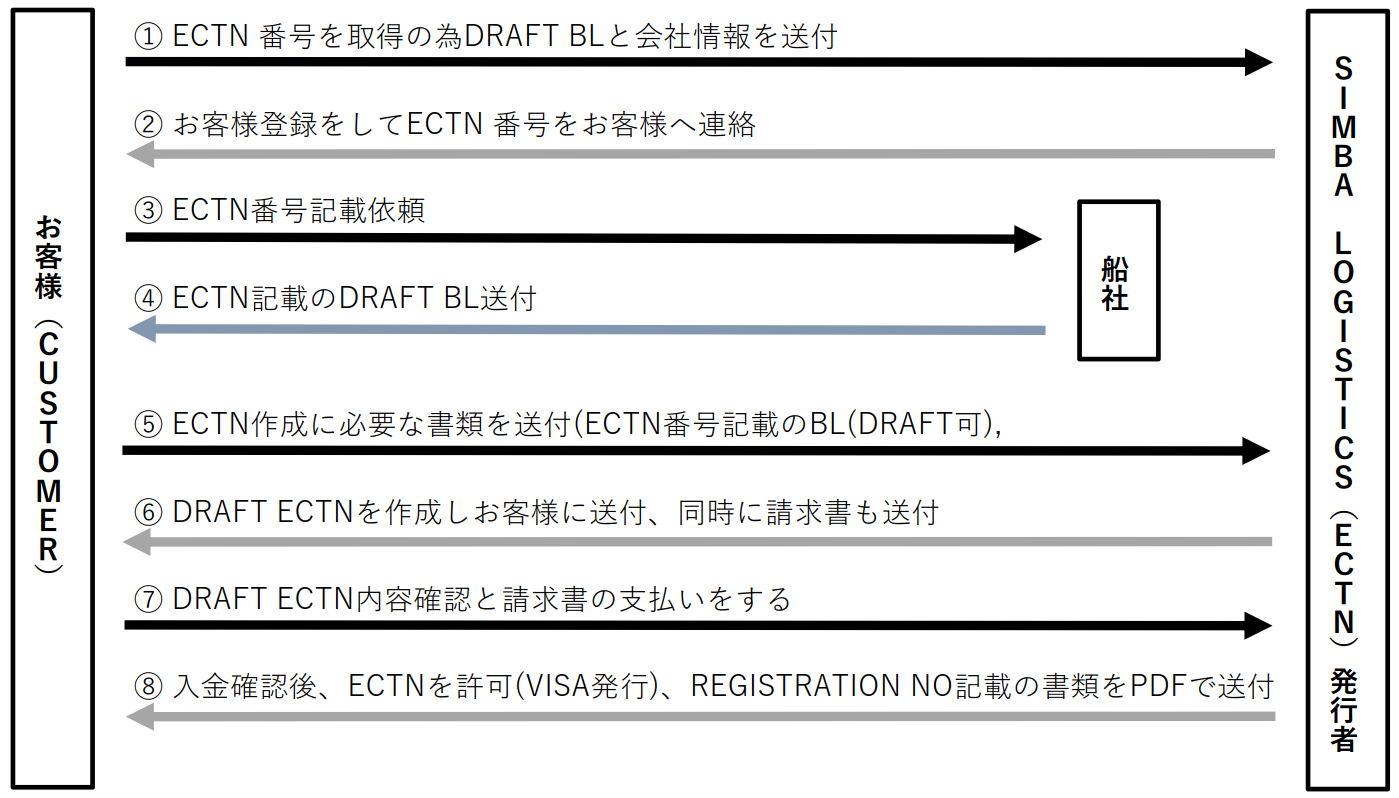 ECTNの申請につき更にご質問ございましたら、下記アドレスよりお問い合わせください。(英語ページになります)
ECTN application provided by BIM e-Solutions
Please visit: www.bim-esolutions.com
---
Information of ECTN Service
As a Japnese agent for the Bureau International Maritime (BIM) we offer visa issuance services.
For goods exported to West Africa, an Electronic Cargo Tracking Note (ECTN) must be obtained prior to the vessel's arrival at the discharging port. Goods that have left port without an ECTN certification are in violation of regulations and subject to penalty.
We can help you through this process by applying for ECTN approval on your behalf!
We offer this service for the following countries:
If you have question about ECTN application, pls visit below address (available in English only)
ECTN application provided by BIM e-Solutions
Please visit: www.bim-esolutions.com